Book Now for an Appointment, please call us on 01258 863854
Recommendations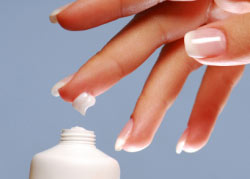 I found Sarah through the Blackmore Vale magazine and visited her 18 months ago. I have been a habitual nail biter all my life. I am a midwife and have always been embarrassed about my hands, which are quite nice, but the nails.......!! Sarah covered my nails with tips and acrylic, slowly but surely my natural nails started to grow underneath.
After a year she removed my extensions and now I have short but well shaped natural nails - I don't want long nails, I cannot work with them long. Once every two to three weeks Sarah gives my nails a mini manicure where she cleans up my cuticles and files my nail back into shape. (That's what I call excellent after care!)
She has been supportive but non-judgmental, firm but supportive and has just encouraged me for all this time. I have not bitten them at all for about 2 months, and am beginning to believe that I will completely break this habit. I still feel I have a way to go, but with Sarah's help, I will do it. Thanks Sarah and The Nail Workshop.
Big Thanks Debs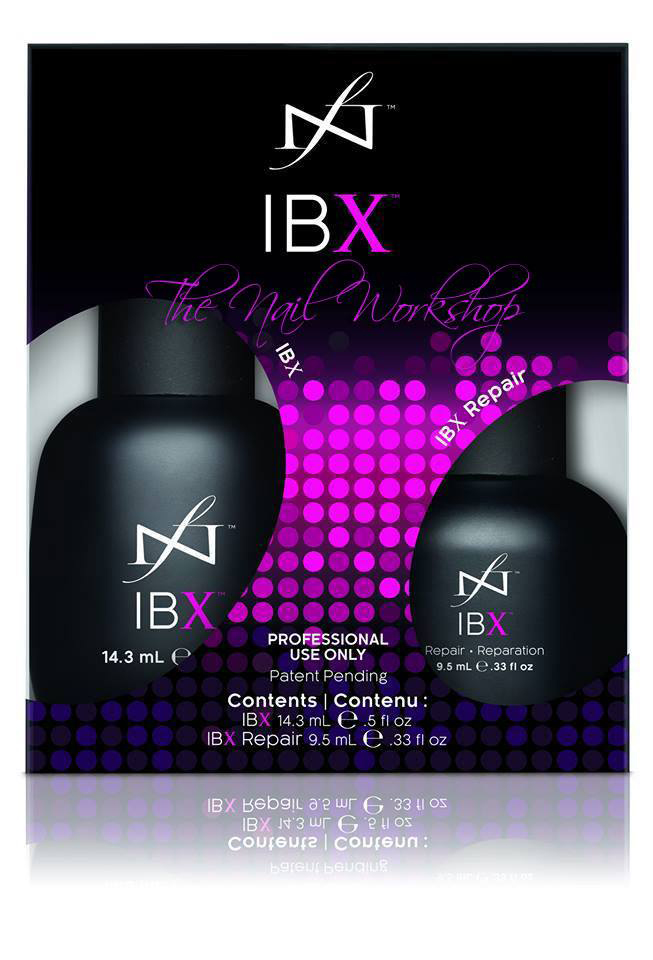 I have been undergoing treatment for secondary cancer since 2011;in 2013, when my nails actually fell off, I went to Sarah at TNW primarily for advice.I got far more than I had hoped for as soon as I had enough nail to work with, Sarah introduced me to IBX, which is an amazing natural nail strengthening system.The product works by actually sinking into the nail and is cured by heat and LED light so it penetrates below the nail's surface.I did need several treatments but really pleased to see a definite improvement. IBX repaired my nails and reinforced them, with ongoing chemotherapy depending which chemotherapy I am on, Sarah periodically recommends I keep the length short, but you can see the actual nail is in good condition.And the actual nails haven't fallen off in the past two years!
I've been so impressed I am forever recommending the Nail Workshop and bought my friend 2 IBX sessions for her birthday present...
Mandy
I have been going to The Nail Workshop for at least 10 years and Sarah & Lorraine are such lovely ladies. I really look forward to going for my nails or lashes to be done, we always have a good natter over coffee and treatments. Sarah has done some gorgeous designs on both my finger and toe nails, in summer it's essential that my feet look good in sandals. My eyelashes look absolutely fantastic when Lorraine does them, they are so much longer and fuller than my own. I have had coloured ones added and even a bit of sparkle. I would never go anywhere else to have my nails or eyelashes done, don't think you can get better than Sarah & Lorraine.
Susanne Barnett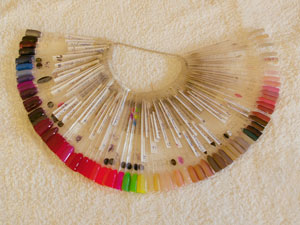 Well what can I say! Beautiful Nails
I have bitten my nails for over 34 years and never had long nails until I met Sarah at The Nail Workshop.
My nails were bitten so short that if I knocked them, they would bleed; with Sarah's help she covered my nails with tips and then acrylic over the top. In doing so this made my nails so strong that I couldn't bite them and also giving my own nails underneath time to grow. Within approximately 1 year I had not a single artificial tip, my nails were my own, onto which Sarah would paint white tips and then acrylic over the top so that I had a permanent French Nail Polish.
I have now been over 3 years without biting and I have no desire to bite them. I must say a very big thank you to Sarah and the Nail Workshop, because without Sarah's help I wouldn't have stopped nail biting.
I would highly recommend The Nail Workshop for all nail biters and for those hard working hands, (you can be so rough and still have nails). I would also like to wish Sarah all the best in her business and a big thank you.
Mrs. Annette Ashford
I have known Sarah for some considerable time now, she has not only transformed my nails but my life. I had previously bitten them very badly for many years, and had given up all hope of finding someone who was capable of helping. But Sarah is a professional and amiable person, is very knowledgeable about what she is doing, and she has helped me achieve what I thought impossible.
She does my nails beautifully; they have grown to a length I never dreamed of would happen to me, which also enhances my hands. I receive compliments all the time and feel immensely proud, all thanks to Sarah.
To put my hands and nails in the hands of Sarah, is the best thing I have ever done. So it goes without saying, I would give her my highest recommendation.
Dawn
I have been going to The Nail workshop for the last 3 1/2 years. Going through an early menopause, and playing the clarinet and bass clarinet on a very regular basis, my nails have not been in the best condition. However, Sarah always keeps them in tip top condition and looking beautiful. Sarah uses Gelish on my nails and I can't imagine my nails without it now!! I receive many compliments and my hands always look beautifully manicured.
Going to the Nail Workshop to have my nails done is a pleasure, the surroundings are wonderful and Sarah is always there ready with a smile and a cup of coffee. My nails have never looked so great, and I would like to thank Sarah for all the time and care she has taken in looking after my nails.
Sarah
I wouldn't hesitate in recommending The Nail Workshop to anyone - what these girls don't know about nails isn't worth knowing!! I have been using The Nail Workshop now for 7 years and really wouldn't trust my nails to anyone else. The care and attention to your needs is second to none. The nail art and designs offered by The Nail Workshop are amazing and people constantly pass comments on how lovely my nails are - and my friends often wait in anticipation when I have my nails done to see what design, colour or effect I have had done this time!! The atmosphere at the studio is fabulous - welcoming and friendly. Excellent in every way!
Sarah
Thank you for my beautiful nails and eyebrows they are amazing! I wish I had done this years ago!
Jo
Fabulous nails for a year now thanks to Lorraine and Sarah. I no longer have to sit on my hands. As a florist the nais get a hammering but their work stays put. Great nail art too. Can't recommend highly enough.
Susie Edwards
My nails look great! In fact they always do! Only wish you were nearer, Kent is quite a long way away! Great service with friendly smiles and greetings. Would definitely recommend all of their services :)
Victoria Gaymer Wills
I have known Sarah for many years she did the nails for my wedding day they were beautiful I would highly recommend the nail workshop for good quality long lasting stylish nails!!
Lulu Franey
lovely nails from 2 lovely people x
Lynne Cummings
TOTALLY IN LOVE with my new acrylic nails. Never knew they could look and feel so real! Thank you for my lovely new acrylic nails. Perfect length and shape. Fab job Sarah
Amazing job on my eyebrows today, thank you Lorraine - I love them!!!
Emily Harris
I've always had weak nails but after having a set of nails for a holiday, I'm hooked! They lasted the whole holiday and were still looking amazing after 2 weeks. My toes didn't have a single chip on them and looked as good as new after walking in sand, swimming in the sea and pool, and lots of walking. Thank you. Lashes were lovely, a real treat, can't wait to have them done again, it made me feel very glamorous!
Pauline Farina
Lovely lashes for Uni, and I'll keep up with the nail art! I've tried the AH Francis Semi Permanent lashes and the Express lashes and love them both. It's great to wake up with luscious lashes, highly recommended!
Jessica Laverick