Nail Extensions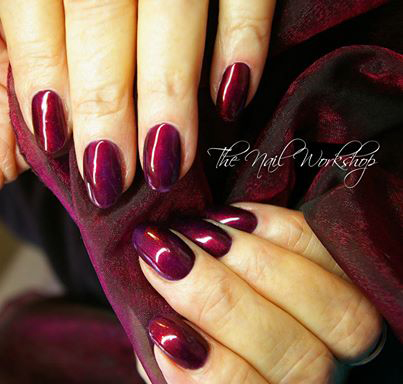 On your first consultation, you will be asked questions about your lifestyle, and how long you plan to wear your extensions, it may only be for a holiday, party or wedding, etc, and also down to the health of your own nail plates. This helps to determine which of the systems is best for you. The client can then decide if they would like a permanent French Manicure, a natural look or a permanent colour, shape and required length. After the system type has been chosen the procedure will take 1 hour and 10 minutes. Each set is hand filed and crafted (never using a drill which over time ruins your natural nail plate and each treatment causes friction burns and discomfort to the client).
Prep of the Natural Nail Plate
Your finger nails or toe nails are treated to a mini manicure to help clean off cuticle growth and dead skin with a non abrasive remover. This leaves your natural nail plates clean, fresh and sterilized of grease and bacteria that can cause problems to the extension.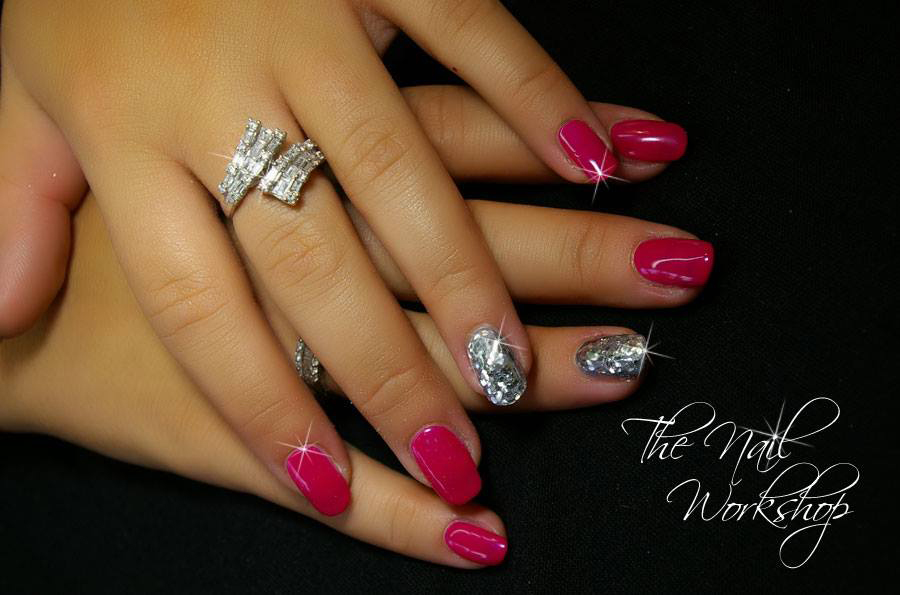 Various Techniques
We are all so very different in nail shape and lifestyle. The Nail Workshop offers several different systems which include CND/Nail Harmony Prohesion/Crystal Nails Acrylic, Silk/Fiberglass Wrap, Gelish Hard Gel, CND Brisa Gel system, Gelish, Shellac, Gelux, Crystalac and Artistic Colour Gloss. All these systems can be applied as overlays to your own nail plate, over tips for added length or as a sculpture. The client can have a natural, a permanent French, colour or tailored nail art finish. There are over a hundred colours and designs to choose from. All these services are finished of to a high shine using Gelish Top it Off.
Our nail art skills offer One Move, One Stroke, Additives, Foils, Matte finish, Dotting, Glitters, Gem Stones, Stamping, Free Hand Designs and much, much more. Drop us an email with a photo of your special outfit and we can design something truly remarkable that will finish off the ensemble to perfection.
Infilling
You will need to return every two to three weeks for an infill. The top of the extension will be filed down and a new layer of product is placed over the existing overlay filling the gap between your cuticle and the smile line. The tip is filed to the required length, reshaped and buffed to a glassy smooth finish. If you are wearing Shellac or Gelish you may change your permanent colour.