Nail Extension Aftercare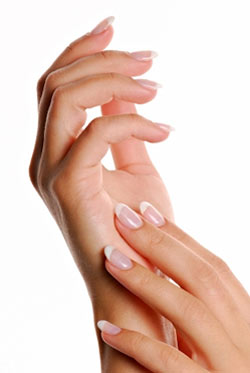 When you have invested in your beautiful Nail Extensions, you will want to keep them looking good for as long as possible between appointments. Like all valuable possessions they need loving care and attention to maintain their beauty.
Each Client will be shown how to file and maintain your extensions for best results between infills. This procedure saves the clients time, money and keeps your natural nails healthy! We can recommend files, buffers and cuticle oils to use to extend the life of your extensions.
Home Care
Do remember that the nails are new to you - it will take a day or two to get accustomed to having longer nails.
Do remember to apply a base coat before applying nail polish. This will help prevent the nails from becoming yellow or stained.
Do remember to return to The Nail Workshop for maintenance and rebalance every two weeks.
Do Make your infill/rebalance appointment BEFORE YOU LEAVE. We get especially busy for late evening appointments.
Do remember to purchase some home care products , especially if you are unable to return to The Nail Workshop in 2 weeks. You need a file for shaping, non acetone varnish remover, a nail buffer if you wear your nails natural and nail oil.
Do contact us on 01258 863854 if you are unable to keep your appointment.
Do always use a non acetone varnish remover or the nail extensions may be damaged or weakened. This can be purchased from The Nail Workshop.
Do oil cuticles twice a day.
Do use rubber gloves for washing up, cleaning and general housework.
DON'T forget to make an appointment for your maintenance before you leave
DON'T wear nails too long. Choose a length to suit your lifestyle.
DON'T use anything other than a Non Acetone Varnish Remover.
DON'T: Use clippers, scissors or metal files on your enhancements.
DON'T use your nails as tools, they are not indestructible. Use a screwdriver or knife. Try using the sides or pads of your fingers, or even your knuckles for difficult jobs.
DON'T use clippers, scissors or a metal file on your nails. Use the special emery boards recommended by your technician. They can be purchased from the Nail Workshop at the end of your treatment.
DON'T attempt to remove the nail extensions yourself. Return to the salon for expert attention. If you are unable to make a return visit, then purchase a nail extension remover (not suitable for gel) from the salon and ask your technicians advice on how to use the product. Extensions must be removed with care to avoid future extension problems.
DON'T forget to purchase your home maintenance kit from your technician before you leave.