New! IBX Treatment!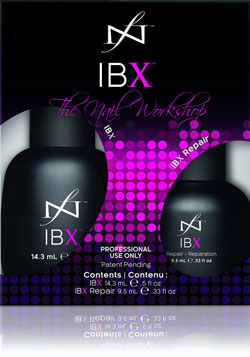 Brand New at The Nail Workshop! Added protection for your Nails.
Have you experienced damaged, shredding or peeling weak nails? IBX is a natural nail strengthening system consisting of both IBX and IBX Repair, working inside the nail instead of sitting on top to treat the nail.
IBX is a New and Revolutionary two-part system that acts as a Protective Shield for the natural nail under any Gel Polish Coating and can also be used as a Natural Nail Strengthening System to grow natural nails more readily on their own! IBX is the first system of it's kind... this penetrative toughening system works inside the nail (instead of top), is cured with LED light and forms an interpenetrating polymer network that fuses the upper layers of the nail together. The result is a tougher natural nail that can grow on it's own or act to protect the nail against frequent and potentially damaging removal.
IBX - Repair
Intense treatment to target imperfections and weaknesses that prevent natural nails from growing long. Also used to improve nail plate integrity under any Gel Polish Coating.
IBX
Penetrating toughening agent that fuses together the nail's top layers to keep your nails strong so that they grow long! Also used to improve nail plate integrity under any Gel Polish Coating.We can use these to toughen and grow natural nails, or to insure nail plate integrity under nail enhancements.
Applied just like polish, LED Light curable
Case Studies.
We have had amazing success with this system. Below are case studies of some of our clients. We trialled the system on some of our more challenging ladies' nails, The results are plain to see. Our ladies are so pleased have such strong and healthy looking nails. We strongly recommend this system.
See our FACEBOOK PAGE for more images from the trials.
Case Study 1
Brenda has very bad arthritis which affects her nails and causes them to split and be very brittle. These pictures show the nails before and after, and show the improvement after only a few weeks.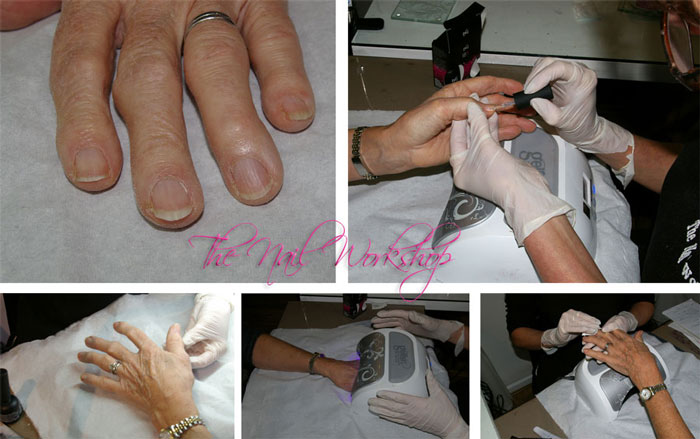 The left image is after Brenda's first treatment, the image on the right is after 3 treatments.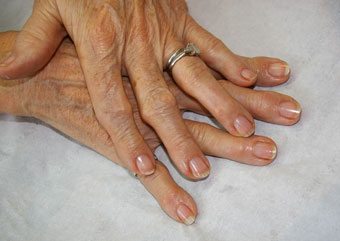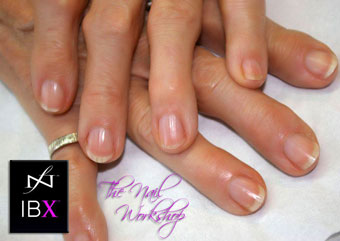 Case Study 2
Susie has finished her chemotherapy which really took it out of her nails. We started her on the IBX treatment 4 weeks ago and her nails have improved significantly. Her nails were peeling and brittle and are now strong and healthy looking. She has been able to have her favourite Shellac Hot Chillies applied after almost 10 months without! Ibx has been real success story. Susie is going to suggest it to her cancer support groups.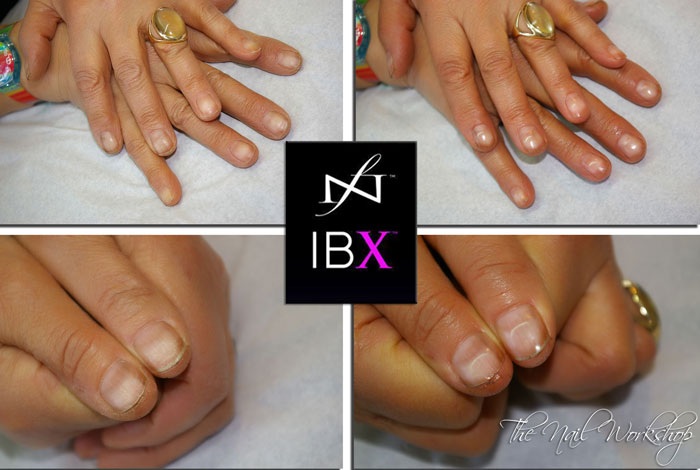 The left image is after Susie's fourth treatment, the image on the right is after her favourite Shellac was applied with a little extra sparkle for her ring finger!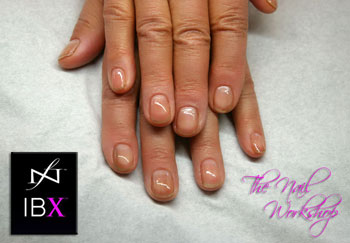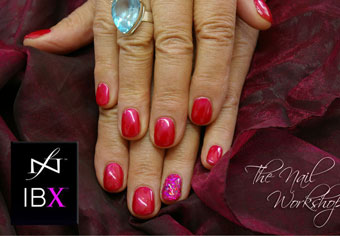 Case Study 3
Judith is on a cocktail of drugs for her illness and her nails are very weak and we struggle to keep her nail coating from peeling off and they don't last long. After a few weeks of this treatment there is a remarkable difference and she is very pleased with the results. Another happy lady!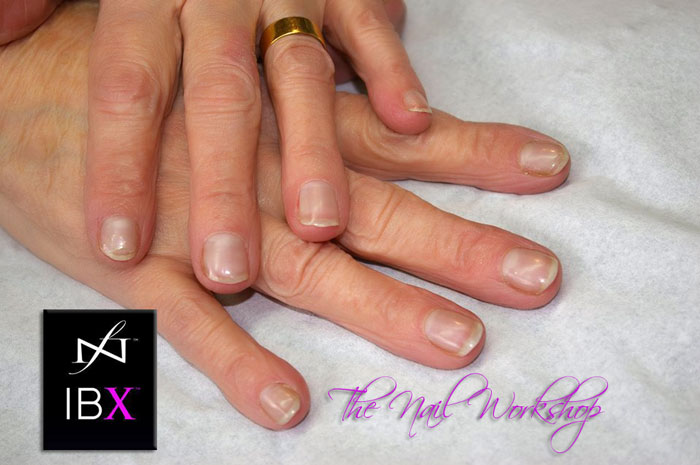 The left image is after Judith's first treatment, the image on the right is after her Gelish was applied!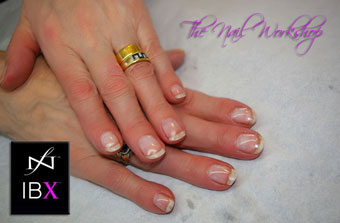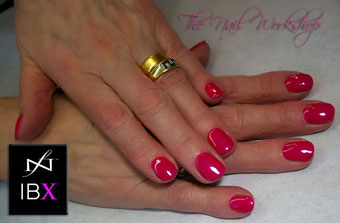 Case Study 4
Mandy is undergoing a gruelling course of Chemotherapy. She loves to look her best and was dismayed at the state of her nails. After just 4 weeks of IBX treatment this is the result. She is so pleased she is telling all of the support groups she attends. Just having nice nails vastly improves self esteem and if we can help in this small way, it makes it all worthwhile.