The Nail Workshop Covid-19 Salon Safeguarding Procedures
From Monday 19th July 2021 The Nail Workshop still requires customers to wear a face mask when attending their appointment. This is for the protection of all of the clients of The Nail Workshop, some of whom are vulnerable due to age or having underlying health conditions. It is also to protect myself and my family.
The requirement to wear a facemask to appointments will be in place until further notice and will be reviewed on a weekly basis. A decision to remove this requirement will be based upon the Corona Virus R rate. While the R rate is still high and the daily / weekly infection rate remains high we still all have a part to play to keep ourselves and my working areas safe.
For new clients The Nail Workshop operates from a SEPARATE SALON next to Myrtle Cottage. It is NOT within the family home at Myrtle Cottage and you will NOT have to enter the house at anytime.
If you have any covid symptoms, however mild, or if you or any member of your household are self isolating then you should stay at home and reschedule your appointment.
You will not be charged a cancellation fee for cancellation due to suspected coronavirus symptoms or if you or any member of your household are self isolating. Your appointment will be rescheduled after you have completed your self isolation period.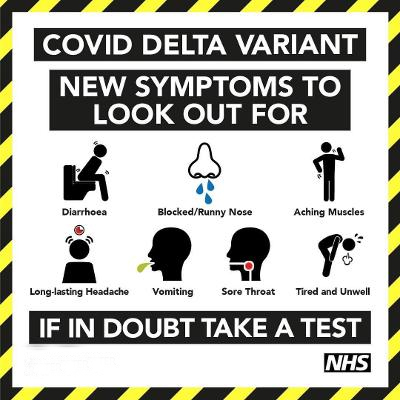 The SafeGuarding Procedures for Clients
Please keep to your appointment time. If you arrive early you must wait outside or in your car. There will be a 15 minute sanitise and clean down between each client so please do not enter until this procedure is fully completed. (Please do not arrive late for your appointment. Time will be difficult to make up with this stringent cleaning regime in place. If you are late then your appointment will be automatically cancelled incurring a cancellation fee.
There will be only one client allowed in the salon at a time until further notice.
Before taking your seat, you will be required to wash your hands for a minimum of 20 seconds using soap and warm water.
I will be wearing a mask, nitre gloves and an apron over my uniform at all times.
You and I will re wash our hands for a minimum off 20 seconds using soap and water before you leave. I will open the salon door to let the you out. This means the client leaves the salon with spotless clean and sanitised hands.
Each client will still have their own personal files and buffers. They will be stored after they have been sanitised in recycled paper bags with the name of the client on the bag.
Hygiene
Salon hygiene has always been my top priority. All work surfaces, door handles and equipment have always been thoroughly sanitised using appropriate disinfectants and sanitisers between each client's appointment and a deep clean of all areas and equipment at the end of each working day.
Unfortunately, drinks will not be permitted for the time being.
Please take care and stay safe.
Sarah,
The Nail Workshop.