Book Now for an Appointment, please call us on 01258 863854
Luxury Manicures
The Nail Workshop offers Luxury Manicures.
Indulge in pure relaxation. Pure Organics™ pedicure spa products are organically based and inspired by nature. Designed by professionals for professionals to give a purely relaxing and luxurious spa experience that enhances skin. Smoothing, detoxifying, and hydrating ingredients are the bases of Pure Organics™ and each scent is formulated to ignite senses and relax the mind and body.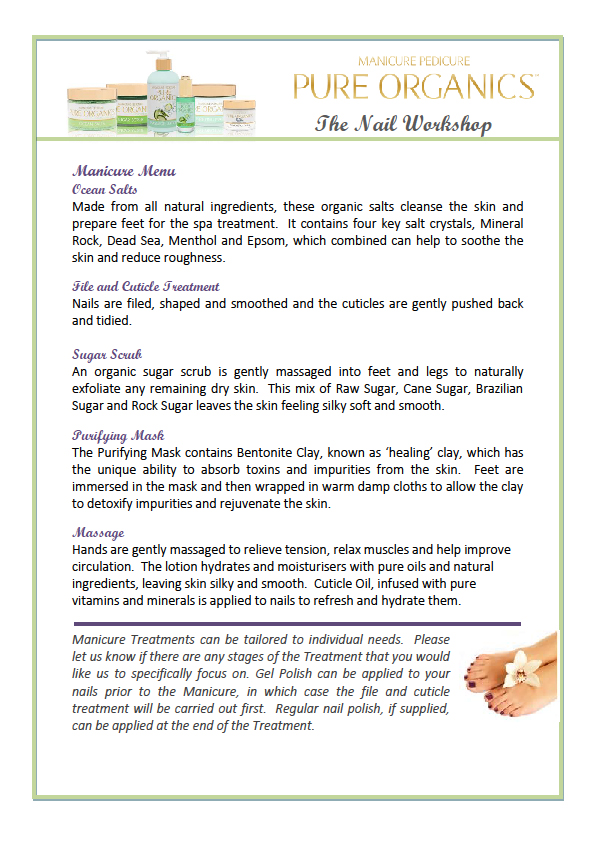 La Palm Spa Products.
The creation of beauty is art. La Palm Spa Products® started as a small family business in the Heartland of America. Starting with a small idea, the company has expanded internationally catering to the needs of salons and customers who want high-end quality products. La Palm Spa Products® are created with the consumer in mind and manufactured independently guaranteeing professional quality products.