Book Now for an Appointment, please call us on 01258 863854
Special Offers Club
See our Blog or Facebook Page for our latest creations!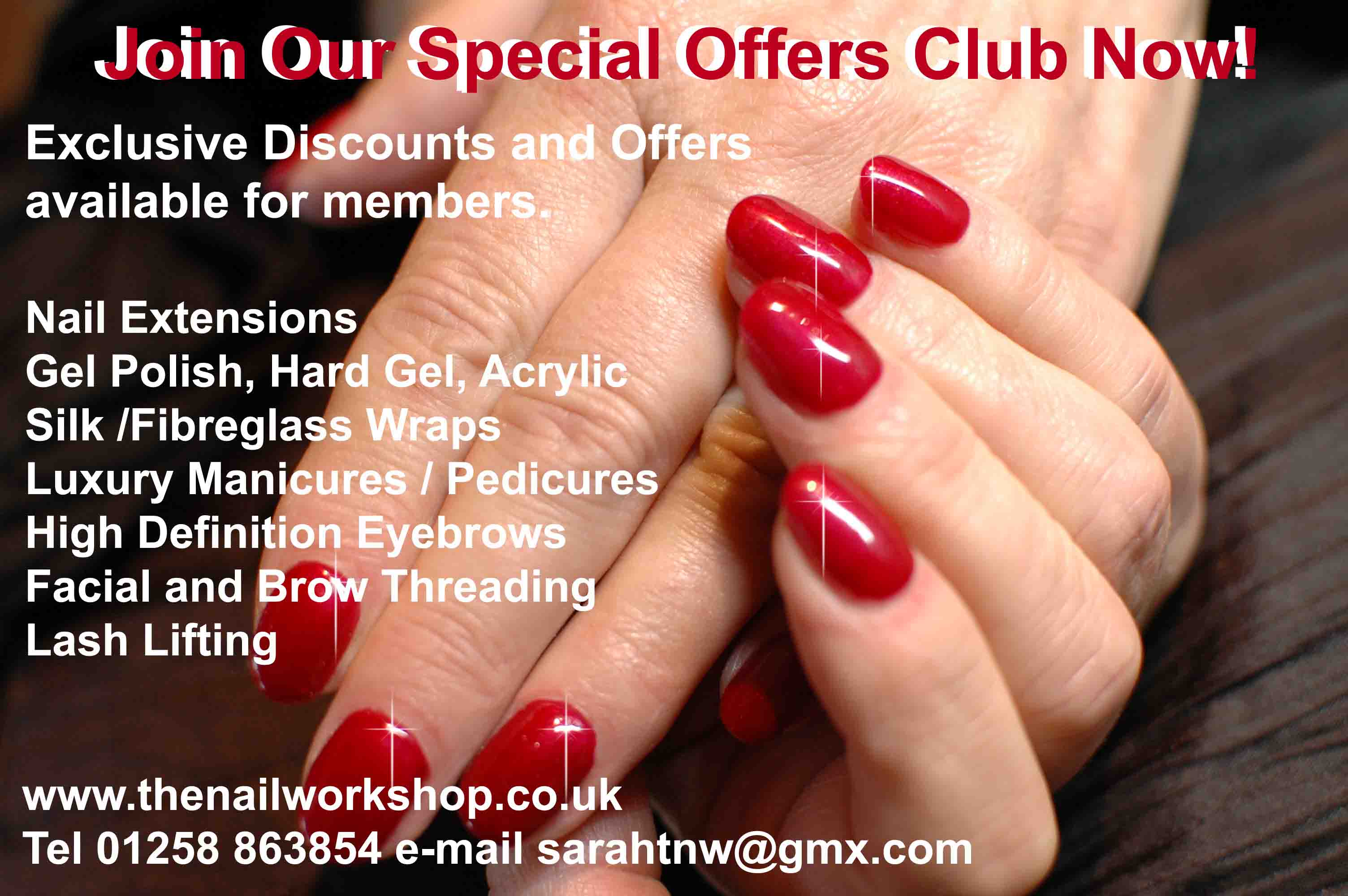 Join our Special Offers club for the latest offers exclusively for members.
To subscribe to our Special offers club please send an Email to sarahtnw@gmx.com
Or simply fill in our form at the bottom of this page, including your full name, email address, date of birth and mobile and or home telephone contact number. Alternatively call us on 01258 863854 with all of your details. You'll be the first to hear of new offers, promotions and news from The Nail Workshop.
Each month we will publish a Newsletter with news of any new products or treatments. Each Newsletter will contain vouchers for discount on a different treatment each month, some months we may have more than one offer! Offers will include, nails, eyelashes, eyebrows or threading. Join our club and keep up to date with the latest from The Nail Workshop!
We promise not to fill up your inbox with spam. You can unsubscribe at any time you wish.
The Nail Workshop Gift Vouchers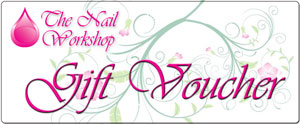 We offer a range of Gift Vouchers; choose between £10, £20 and £30. An ideal present! Vouchers can be used against any treatment offered at the Nail Workshop. Vouchers valid 90 days from date of issue.
Powered by
EMF
Free Form Builder