MYbrowz
Fantastic Results with MYbrowz
Fed up with your Eyebrows, finding it hard to look after them? The Nail Workshop offers MyBrowz, High Definition Brows! We can shape your brows using advanced techniques to give you the arch, shape, and colour to suit you, identifying brow shape to match the face. By using a Seven Step System of threading, waxing, tweezing, trimming, tinting/bleaching and defining with make up, we can create a stunning individually look tailored just for you. The ideal eyebrow shape is different from one person to another, we all have different facial features, shapes and colouring. The most perfect eyebrows are often just the ones you have. We often make mistakes with the idea that it is absolutely necessary to redraw the shape of eyebrows, when in fact the main goal is to find their natural lines and accentuate them.
We will • Measure between eyebrow and eye to find the right width and length • Thread and wax excess hair above and below the eyebrow • Trim and shape excess hair to create the ideal shape • Use tweezers to create the right laser sharp line • Tint eyebrow to disguise bald patches, darken the hair or give a much fuller look • Use a correction pencil and mineral make up if any final corrections are needed.
Sleek and perfect shaped eyebrows can help you save time in the morning for make-up, they round up, open your face and enhance your eyes . Eyebrows may seem of no importance at first glance, but when you pay attention to details, you realize that the shape of your eyebrows can significantly affect the overall appearance.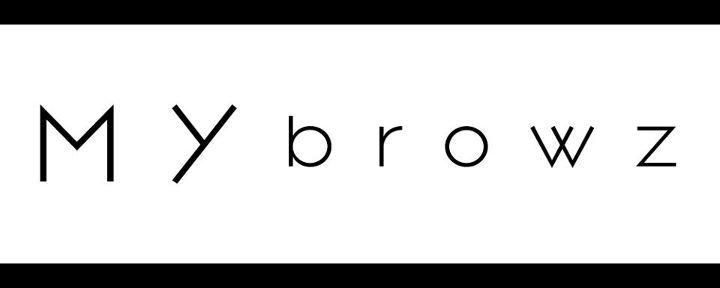 MYbrowz Seven Step System
The unique MYbrowz Seven Step System can create 10 eyebrow colour variations using dense pigment tint colours, we can also lighten the eyebrows and even have a colour such as red or chocolate brown to match your hair if you wish. The procedure is completed by using mineral make up foundation around the brows and using the brow palette to further define if needed.
We also recommend Rapid Brow Serum regularly applied to your brow area will encourage new hair growth over time and improve the look of your MYbrowz future treatments. Please contact us for further details on this amazing product.
• RapidBrow is a high performance eyebrow enhancing serum with an exclusive Hexatein 2 Complex.
• Clinically proven RapidBrow® helps improve the appearance of eyebrow density with a simple twice a day application, in as little as 60 days.
• Ophthlmologist & Dermatologist Tested.
• Safe for Contact Lens Wearers.
Please feel free to contact us for further details on this amazing product.
For the next 24 hours:
DO NOT...
• Rub eyebrows or around eyebrow area
• Use steam or sauna
• Use hot water - use only tepid water on areas treated
• Apply perfumed products over treated areas
• Apply tanning products to the treated area
• Use tanning beds and avoid sunbathing
DO...
• Comb or brush each morning in the direction of hair growth, never against it
• Use a brow gel to tame unruly brows and retain the shape
Use lash palette for a more defined look or to fill in any sparse areas or gaps
Please Note: 24 hour patch/allergy test is required by law before this treatment can be performed.
Fantastic Results
Examples of the fantastic results achieved when using IBX.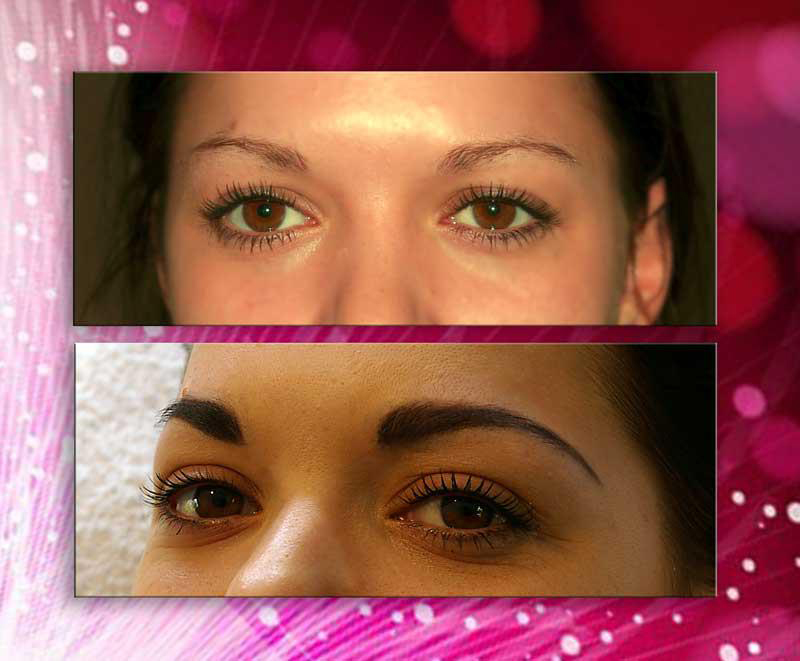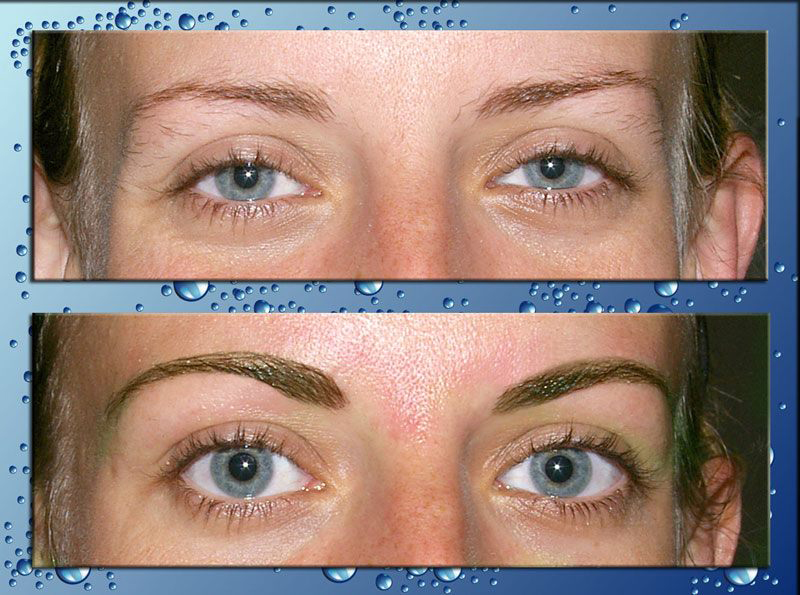 Brow and Lash enhancement
Brow and Lashes enhanced using Rapidbrow and Rapidlash.