Book Now for an Appointment, please call us on 01258 863854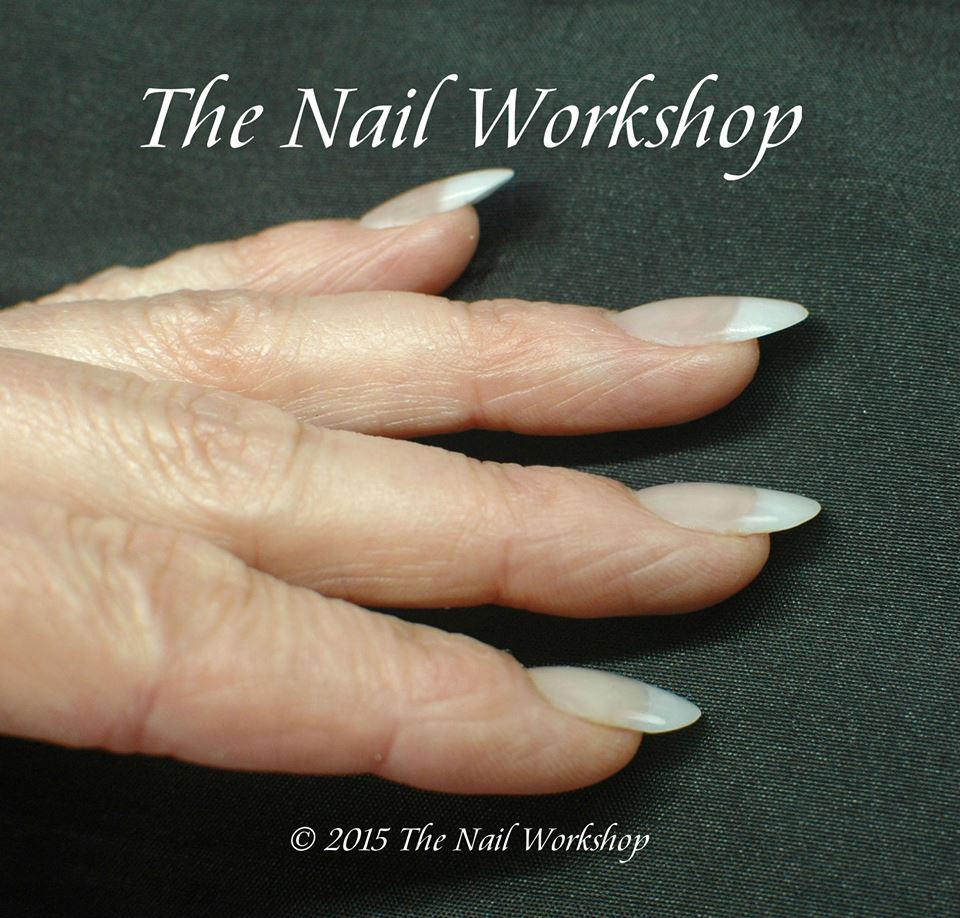 Nail Enhancements for Short or Bitten Nails
Do you bite your nails? This why I create these stunning Reversed Pink and White French nails at The Nail Workshop. If you are a nail biter or someone with very short or disfigured nail plates and have a French applied the traditional way, this method will leave your nails with unnatural looking enhancements. Using traditional pink or clear acrylic powders, hard gels or white tips will not hide the shortness or damage to your natural nails. When using these methods, the white smile line (tip) must be applied to the end of your nail's natural free edge and if your nails are short or non existent this will mean the white French starts much further up your nails. It is important to get the correct ratio of pink and white (two thirds pink, one third white) otherwise your nail enchantments will look unbalanced leaving the white looking too thick compared to your pink nail plate.
By using this specialist reversed method, I will sculpture either with a covered pink acrylic or gel and extend the look of your nail plate on to a sculpturing nail form. These opaque covered pink acrylics and gels hide any imperfections and will lengthen the look of your natural nails. Once this product has set on to the sculpturing form I will add the white French to your desired length and shape. This method allows your pink nail plates to look longer and the white French is at the correct ratio giving you a much nicer, well balanced finish and no one will be any wiser you have short bitten nails underneath!
If you are feeling a little daring I can encapsulate glitter or coloured powders to your French and create some beautiful bespoke nail art to your enhancements which are designed especially for you!